Omnicomm shares fuel monitoring expertise at Top Flotillas in Mexico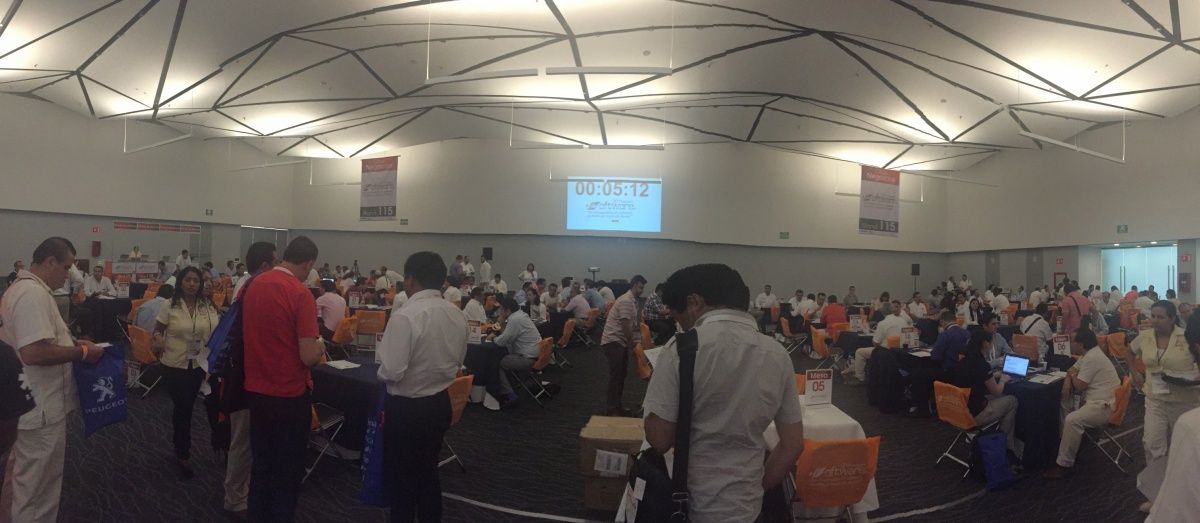 Omnicomm took part in Top Flotillas, an industry event in Merida, Yucatan which gathered top Mexican system integrators and service providers together with top end clients from logistics and transport sector. The company's team participated in Top Flotillas in coalition with three local integrators from different regions of Mexico: SL Soluciones en Telemetria from Monterrey, I&D en Telemetria form Sonora and Esquitec from Torreon. All the team was united under the auspices of the single service provider Argus Telematics.
The 3-days event ran in an intensive format of one-on-one meetings between end clients and system integrators. Thus, system integrators attended 20 minute meetings with every end client at the venue.
Commenting on the trends, Elena Denisenko, Country Head for Mexico at Omnicomm, mentioned: "We now see that the interest to integrated solutions with different value-added options is increasing. The most popular solutions among others are fuel monitoring and the ones measuring fuel pressure in tires. Our partners in Mexico offer both types. Recently together we have implemented a new excellent solution for fuel monitoring, the greatest advantage of which is high-precision fuel control by Omnicomm".
Much interest was paid to Zeek Fuel, the country specific value-added solution designed by Argus Telematics in partnership with Omnicomm for Mexico. The local integrators promoting fuel monitoring by Omnicomm, evaluated the interest in potential installations equaling to 3,000 vehicles. The real number will be vivid after test installations.
The event has gathered over 50 large companies from logistics sector in Mexico, the ones leading the "Top Comprador" list. With 54 top telematics service provider, the total number of participants from the transport and logistics sectors doubled in comparison to the previous year.
October 22, 2015