PLANS FOR AGGRESSIVE GROWTH IN INDIA. BORIS PANKOV FOR MOTORINDIA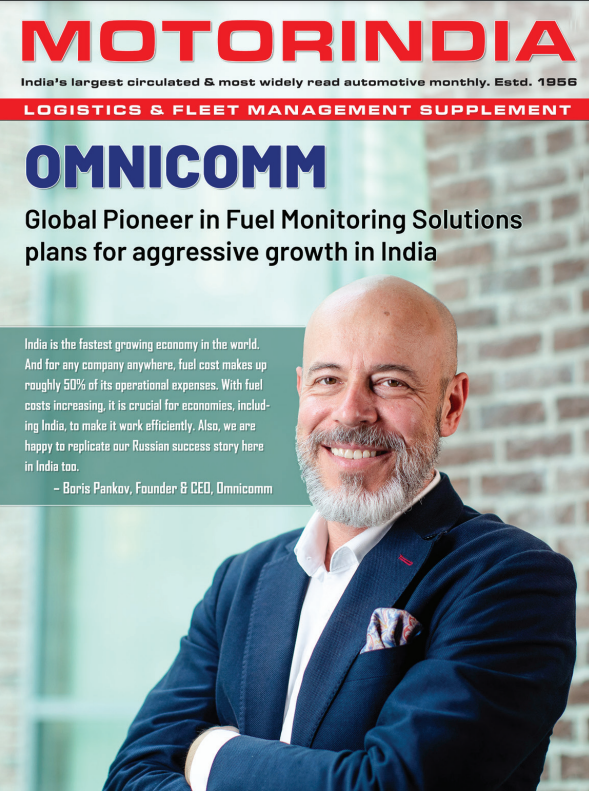 About 25 years ago, Boris Pankov dreamt of establishing a company that can help economies reduce fuel consumption and save money. Today, this electronics engineer, who is also a developer at heart, has achieved exactly that and more.


6 years ago, Omnicomm set foot in India and equipped the 2,500-strong fleet of a logistics start-up with their fuel management system. In 2017, Omnicomm set up Fuel Monitoring Technologies as a subsidiary and launched the company's flagship LLS family of fuel sensors.
"India is the fastest growing economy in the world. And for any company anywhere, fuel cost makes up roughly 50% of its operational expenses. With fuel costs increasing, it is crucial for economies, including India, to make it work efficiently. Also, we are happy to replicate our Russian success story here in India too," says Boris Pankov. "...We have done well in India thanks to our team. Currently, India contributes about 10% to our global business revenue. We would like to be more aggressive in the near future to earn a better market share and make fuel saving a national mission."
Read full article
here
October 6, 2021