OMNICOMM CELEBRATES NEW PRODUCT LAUNCHES, GEOGRAPHIC EXPANSION AND STABLE PERFORMANCE IN 2019
OMNICOMM's long-term R&D focusing on fuel-level monitoring resulted in the launch of its next-generation LLS 5 and LLS-Ex 5 fuel-level sensors in mid-2019. The sensors use OMNICOMM's unique Fuelscan® technology to account for variations in fuel characteristics, guaranteeing unprecedented accuracy of 99.5% in all conditions. For fleet owners, this means precise fuel accounting and a reduction in downtime for recalibration, while OMNICOMM's installation partners can deliver on promises of accuracy, cut maintenance time to focus on new customers and compensate for original calibration errors, reducing time and money spent on recalibration.
OMNICOMM also debuted OMNICOMM OBD II, a compact, feature-rich and easy to install plug-and-play fleet monitoring tracker for businesses with small vehicle fleets, light commercial vehicles and passenger cars. Shipments of all OMNICOMM trackers increased by 56% in 2019 compared with 2018, and the company manufactured and sold its millionth fuel-level sensor this year.
OMNICOMM entered the market in the Middle East in 2019, where the OMNICOMM team has already closed several large deals and accomplished remote genset monitoring projects. The company is expanding its presence in India, where it is celebrating year-on-year growth of 21%, and year-on-year growth in Brazil stands at an impressive 341%.
OMNICOMM has also continued to demonstrate stable performance in its traditional verticals, serving the needs of logistics and transportation companies. 2019 saw successful projects with customers including ABInBev Africa and DB Schenker, in which OMNICOMM solutions are employed to support safe and economical driving, eco-friendly fuel usage and green logistics.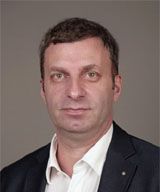 "We are very proud of our progress in 2019," says Jens Strohschneider, VP Sales & Marketing at OMNICOMM. "This year we celebrated the launch of new fuel-level sensors that are the result of intensive research, expansion into a crucial market in the Middle East, and a host of successful fuel and fleet monitoring projects, among other achievements. 2019 saw an increasing global focus on environmental concerns, and we are happy to be helping our customers to meet sustainability targets while also cutting costs by using fuel and fleet assets in a more economical way."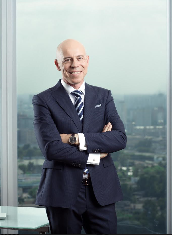 Throughout 2019, OMNICOMM has maintained its commitment to being a stable and reliable partner. OMNICOMM OU, the Estonian arm of the company, was awarded an A-group credit rating for the fifth consecutive year. Only 4.3% of Estonian companies can claim a stable high rating.
"OMNICOMM constantly evolves and develops industry-leading solutions that serve the needs of our growing global network of customers through more than 3,000 partners spanning 110 countries," says Boris Pankov, Founder & CEO at OMNICOMM. "2019 has been a busy and exciting year, and we're looking forward to the new challenges, partnerships and growth opportunities 2020 will bring."
December 18, 2019