Omnicomm and Cast Engineering Ltd: "Fuel consumption management technology is expanding in the Bulgarian market"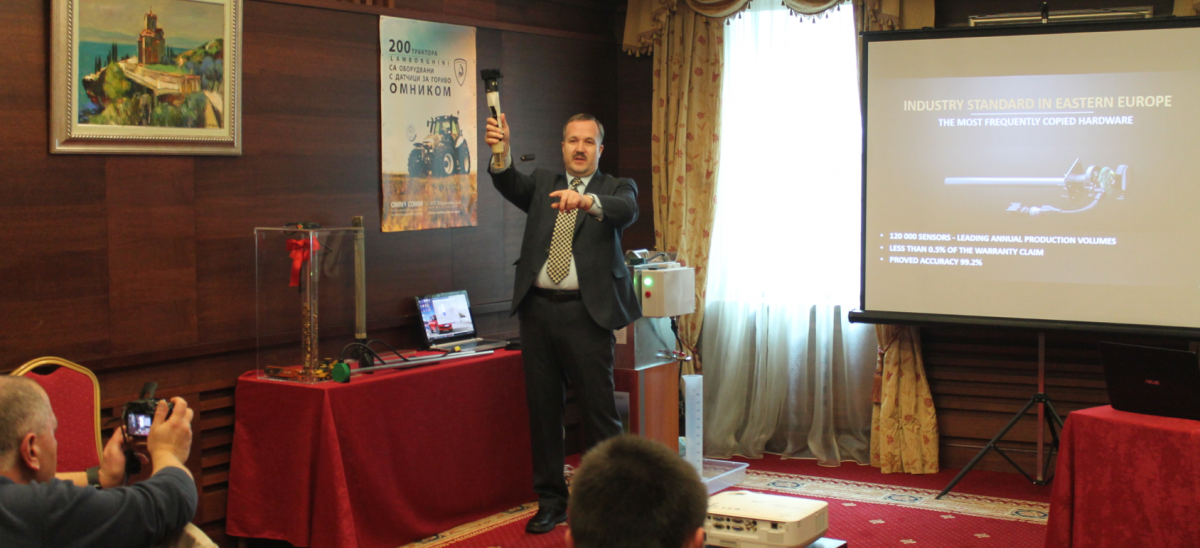 March 14Th, 2017 Omnicomm and Cast Engineering Ltd. held a seminar in Sophia, Bulgaria attended by more than fifteen transportation companies. This was an exceptional opportunity for the Bulgarian organizations to learn about the innovative fuel consumption management technology that allows to achieve above 40% of the fuel budget savings.  
Fuel monitoring solution developed by Omnicomm and presented in Bulgaria by Cast Engineering Ltd provides 99.2% accuracy thereby outperforming the standard CAN BUS sensor that operates with only 80% of accuracy thus putting 20% of the fuel budget at the risk of theft.  
During the seminar, it was discussed how Omnicomm solution helps to detect anomalies and eliminate fuel theft. In addition to the precise fuel measurements achieved due to a unique sensor, the system is equipped with GPS/GPRS GPS Tracker that insures continuous data transmission, even when the vehicle is in the location with no GSM coverage (i.e. long tunnels or remote areas). The data stores in GPS Tracker and then transmits through GSM and can be accessed at any time through a user-friendly software. The possibility of the real-time vehicle and route tracking that can be viewed on interactive maps enables to detect theft as well as to achieve overall fleet optimization through the identification of hazardous driving events and planning the routes based on past route playbacks.
Another important advantage of Omnicomm fuel consumption management technology discussed during the seminar was its applicability for all types of vehicles and machinery from heavy commercial vehicles and locomotives to mine haulers, to fuel tank trucks and fuel storages.
"It was a very productive seminar where we had an opportunity to provide detailed information about our high-accuracy fuel consumption monitoring solutions and to personally meet and discuss the business matters with the representatives of the transportation companies in Bulgaria". -says Dmitry Ilyin, regional sales manager, eastern and western Europe at Omnicomm. "All of the seminar attendants demonstrated a genuine interest in our technology. We have made new contracts and we look forward to recording an outstanding improvement in the efficiency of our new customers' operations."
March 23, 2017