NEW VERTICAL MARKETS, GROWTH OF SOFTWARE SALES AND STABLE FINANCIAL PERFORMANCE DESPITE THE CHALLENGES OF 2020
The collaboration with OMNICOMM in India enables Aeris Communications to augment its IoT solution and services portfolio with the fuel monitoring feature and to address fuel wastage and theft across multiple industries, including logistics, transportation, construction and locomotive transport.
Together with Jazz, Pakistan's leading mobile operator and digital services company and local partner Xtreme Tracking Solutions, OMNICOMM has launched "Jazz Biz Fuelmatic", an Internet of Things (IoT) based fuel management solution enabling businesses to minimize their environmental impact by achieving energy efficiency.
OMNICOMM has become the official IoT/FMS provider of Vix Logistics, one of the largest providers of customised logistics solutions in Brazil.
Together with local partner Tecnologistik OMNICOMM has added advanced fuel monitoring feature to the IoT offering of Mexico major cellular carrier Telcel, extending the application area of Telcel solution to medium & heavy equipment control.
OMNICOMM's long-term focus on development innovative solutions for the connected truck telematics market was recognised by Frost & Sullivan with the Russian and CIS growth, innovation and leadership Frost Radar Award.
Transparency and control enabled with OMNICOMM advanced fuel analytics, available as a service or software add-on, helped OMNICOMM to nearly double the subscriber base of OMNICOMM Online Fleet Management Platform in Brazil, India and Middle East.
2020 has brought multiple official confirmations of the highest reliability of OMNICOMM products: IP69K certificates for OMNICOMM LLS 4 and the new adaptable OMNICOMM LLS 5 fuel-level sensors, FCC certificate for OMNICOMM LLS 5 and ECE TYPE-APPROVAL CERTIFICATE for OMNICOMM Optim 3.0, Profi 3.0, Profi WiFi 3.0. and Light 3.1 on-board terminals and OMNICOMM OKO video terminal. Renewed official audit has found OMNICOMM management system to be in compliance with ISO 9001:2015 requirements.
Despite all the challenges of 2020 OMNICOMM has nearly doubled revenues in the Middle East, and for the 2nd time in a row the company was awarded the top financial rating, confirmed with a "Strongest in Estonia" certificate.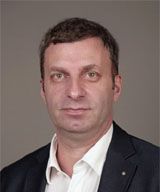 "In 2020 we have concentrated on serving the needs of vertical industries", comments Jens Strohschneider, CCO OMNICOMM International. "Several large-scale projects for remote monitoring and management of fuel storages for up to 30,000 liters were accomplished together with our local partners in Africa, Cuba, and Pakistan. OMNICOMM remote locomotives monitoring solution is now helping getting railroads back on track in Nigeria, Zimbabwe, Malawi, and Gabon. OMNICOMM fuel monitoring solutions help optimize ground operations in the largest port of Oman and in Portonave, one of the biggest ports in South America, improving inbound logistics and fuel dispatching management. Several other bigger projects are under way in Europe, thanks to OMNICOMM local partners XIRGO Global, Dehispa, and iSys."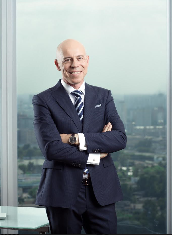 OMNICOMM logistics department arranged more than 250 shipments to 55 countries throughout the year, totalling 54 tons of cargo.
"2020 has clearly demonstrated that operational efficiency is the key to business survival.", says Boris Pankov, Founder & CEO at OMNICOMM. "And this makes me feel very optimistic for the future, as together with our partners we facilitate efficiency in every business operating a fleet of vehicles of any kind, open new business and cooperation models with active promotion into new verticals."
January 19, 2021