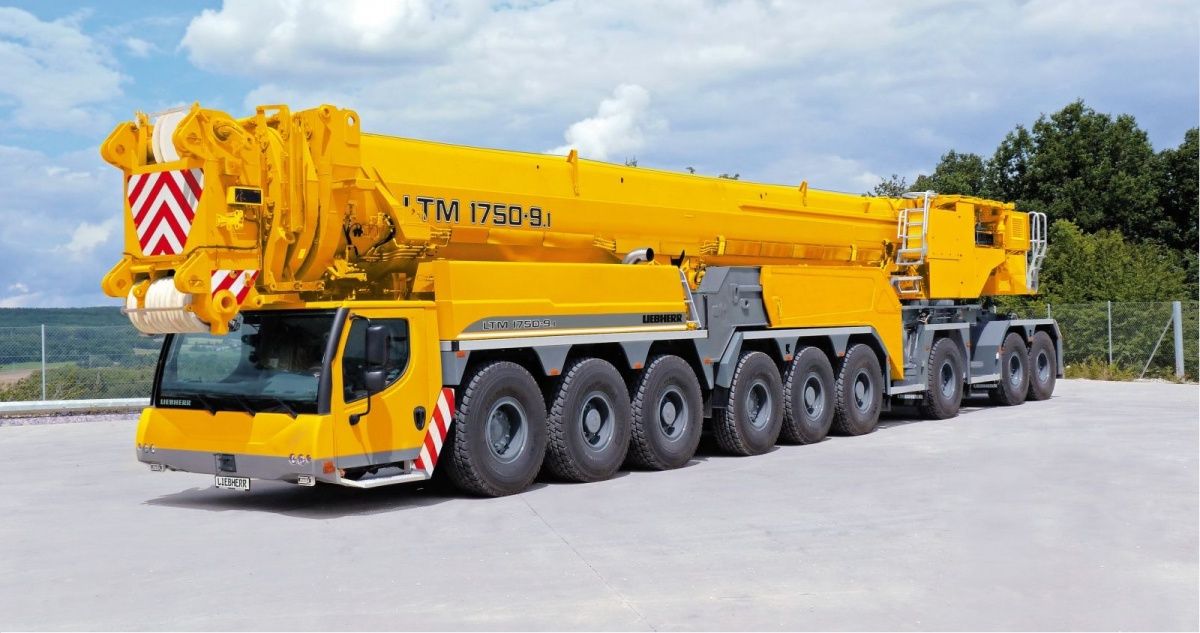 THE LARGEST 900 TON MOBILE CRANE IN EUROPE IS EQUIPPED WITH OMNICOMM

Mobilisis is the leading provider of satellite vehicle tracking in Croatia with over 1,800 users, tracking over 18,000 objects. Mobilisis specializes in M2M services, electronic design, mobile services and software development. Mobilisis developed the proprietary brand Fleet Management System which has become a successful, award-winning product in the Croatian market and beyond. The company continues to innovate, transforming new ideas into successful marketable products.

OMNICOMM AND MOBILISIS – A PARTNERSHIP OF OVER 6 YEARS

Mobilisis was unsatisfied with the components for fuel control obtained from two partners in eastern Europe, which led the company to seek a new reliable manufacturer for the integration of high quality fuel consumption monitoring equipment for the Mobilisis Fleet Management solutions. The two existing suppliers supplying Mobilisis with fuel monitoring equipment left end users disappointed, the company needed to improve it's fuel control hardware.

Mobilisis selected Omnicomm as a partner after testing the sensors satisfactorily.  A partnership agreement was signed and the collaboration continues to this day. Omnicomm Fuel Level Sensors have been used to equip Mobilisis' various vehicles and special transportation for a variety of tonnage levels. Different configurations of Omnicomm sensors have been integrated into Mobilisis' fleet management systems (FMS) since 2009.

Mobilisis has installed Omnicomm LLS inside railway transportation, in huge Zagrebtrans special machines and a Liebherr mobile crane LTM 11200-9.1 model.  The oil tanks of the 108-ton huge crane can accommodate up to 900 liters of fuel consumed by two diesel engines with capacities of 270 and 500 kW.

Since the beginning of the Omnicomm/Mobilisis partnership approximately 3000 Omnicomm LLS Fuel Level Sensors have been installed to end clients, including Podravka – the largest Croatian food company, INA – the largest Croatian oil company and LALOG – the largest Croatian logistics company.  For Croation Forest, the state company responsible for Forestry, Omnicomm fuel sensors have been installed in 600 vehicles, trucks and heavy machines; and are also installed inside 900 Agricultural Tractors in Croatia, with more projects to follow.  In late 2015 Mobilisis implemented Omnicomm sensors in one of the largest construction companies in Croatia, 300 vehicles were equipped with Omnicomm probes and Teltonika FM5300.

90% of vehicles utilizing Mobilisis systems are regular trucks, however the company also provides complex fleet management solutions to all kinds of special equipment. Among them: railway transport, fuel stations, agricultural tractors, construction special machinery and even unique huge mobile cranes for assembling wind turbines.

"Our mission is to exceed the expectations of our every client by offering innovative products, greater value and sustainable growth, thus reducing costs, optimizing system functionality and improving operation efficiency. We are constantly working to improve our products. Partnership with Omnicomm has become a new step up qualitatively in the development of Mobilisis telematics solutions. It's greater value for money. What's more, Omnicomm probes, LLS Fuel Level Sensors, are convenient for, really, any type of vehicles, no matter how common, standard or exclusive, huge or small they are".
– GORAN KANIZAJ Chief Operating Officer at Mobilisis

Omnicomm LLS sensors are designed to work all around the world, from the North Pole to equator, in all climate and weather conditions (99.2% accuracy from -60° to +80°С). Omnicomm LLS digital fuel level sensors have two interfaces that can be connected to two terminals. Omnicomm LLS-AF analog sensors are actually digital sensors with analog output. This allows the level of precision necessary for proper and efficient fuel control, corresponding to the level of the digital sensors.

Omnicomm fuel sensors can be powered by numerous power sources that can withstand erratic voltage spikes. Our range of sensors can be powered with as little as 7 VDC and up to 75 VDC, and have built-in protection to deal with voltage spikes up to +- 200 VDC.

Over 800,000 Omnicomm sensors have been sold in 109 countries worldwide.